Haiti Ministry
About Pastor Jacques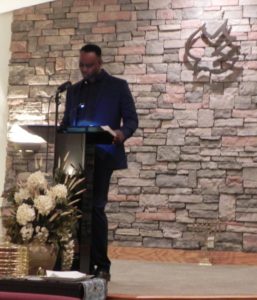 Jacques Fleury was born and raised in Haiti. There he faced spiritual darkness (voodooism) that is part of the Haitian culture, tradition and family belief.
At the age of 14 he moved to America but the darkness followed him. In 2005, Jacques walked away from his pagan life to serve his Lord Jesus Christ. He accepted the call Jesus placed on his life, and moved from darkness to light. He fully committed himself to the Lord.
In 2017, he was ordained as a pastor by Calvary Chapel Rockingham.
Now Jacques' life has come full circle; he has been called back to Haiti to serve as a missionary. He is giving his life to live among the poor in spirit, the needy, and the orphans, bringing them the good news of the gospel, telling them about the eternal hope that is available to each of them through Jesus Christ.
You did not choose Me, but I chose you and appointed you that you should go and bear fruit, and that your fruit should remain, that whatever you ask the Father in My name He may give you. JOHN 15:16 NKJV
For the eyes of the Lord run to and fro throughout the whole earth, to show Himself strong on behalf of those whose heart is loyal to Him. 2CHR. 16:9 NKJV